Tees Valley Dragons have taken stewardship of the first OC6 outrigger canoe in the country. The name of the boat is Wa'alele, she arrived in the UK in 1978 when she was gifted to the people of Middlesbrough by the people of Hawaii. With a long and varied past behind her we are taking the lead on bringing this piece of paddling history back to a racing life.
Along with the iconic boat herself, we have incorporated Middlesbrough Outrigger Canoe Club alongside Powerhouse Dragon Boat Racing Club under the banner of Tees Valley Dragons.
The name Wa'alele name means 'the canoe that flies.' She is 12.2m (40 foot) long a 'Malia' canoe with a body made of fibreglass.
In 1978 Wa'alele was delivered after being paddled across the English Channel by her original crew. The cost of shipping the canoe from Hawaii to France was raised by public subscription in Hawaii. Further details are in the club history.
The history of outrigger canoeing in the UK can be traced back to Wa'alele and through the boat that she birthed Keiki Wa'alele (child of the boat that flies) in the Royal Outrigger Canoe Club.
Here are some images of the day custodianship transferred to Tees Valley Dragons in October 2021.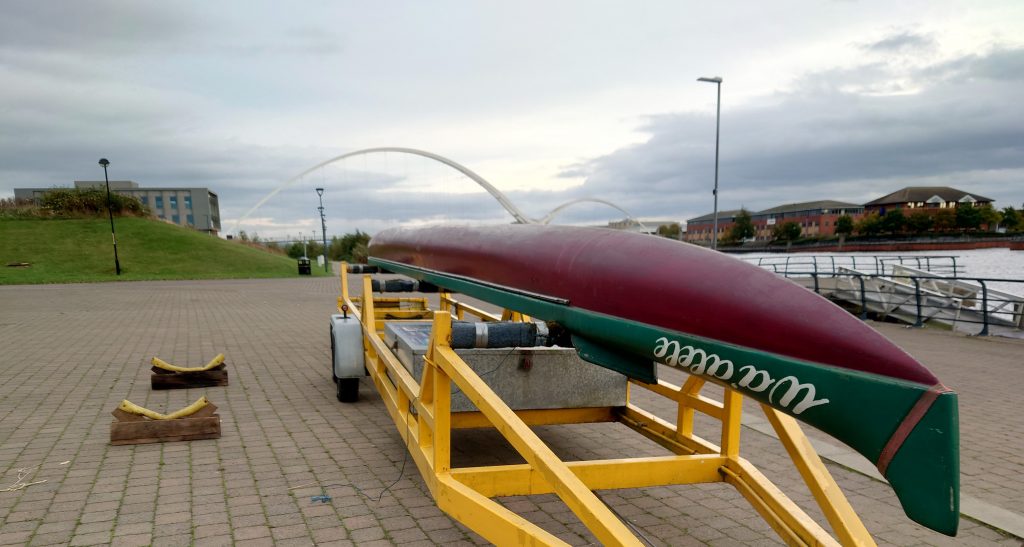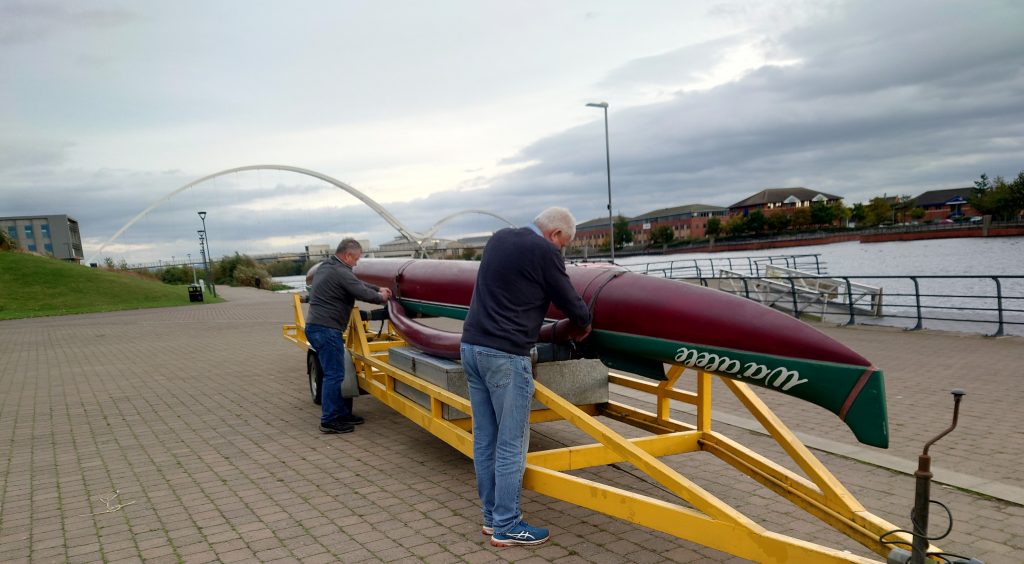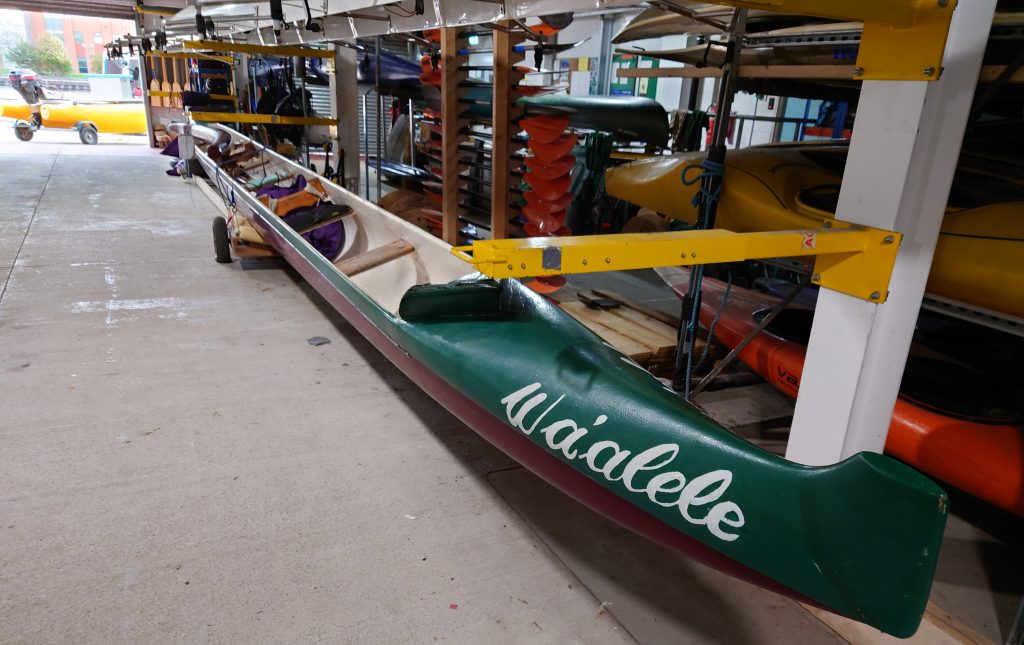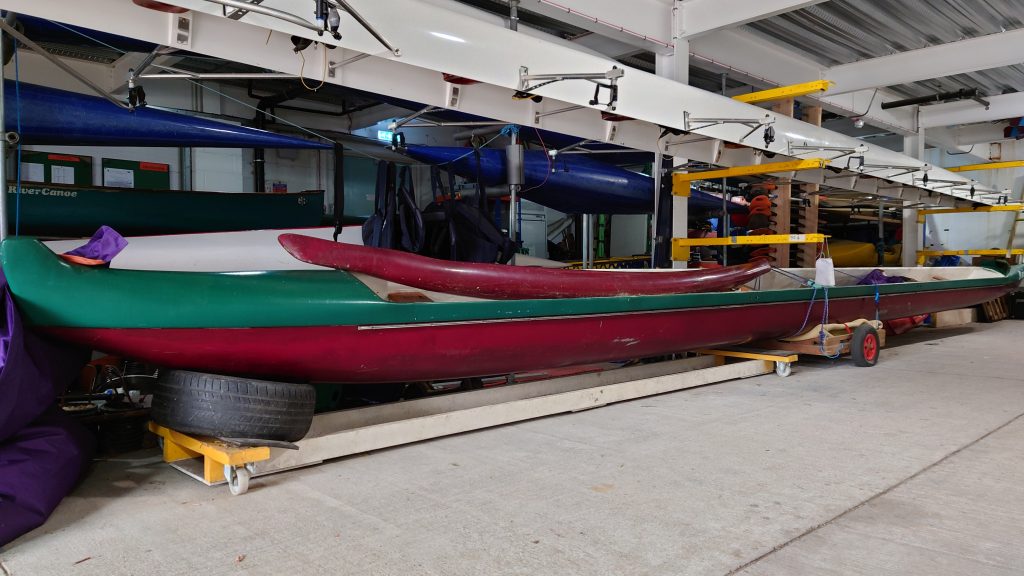 ---
'Sit up those in front and behind,
so as to keep the hands dry when paddling.
The burden of the hands is the paddle,
the opponent of the wave is the paddle.'